Are you looking for a way to enhance your pool experience and create a luxurious atmosphere in your backyard? Look no further than pool stream deck jets! These stylish water features are becoming increasingly popular among pool owners, and for good reason. Not only do they add an element of fun to your swimming pool, but they also offer a range of benefits that will make you never want to leave the water.
Pool deck jets are essentially small water features that shoot streams of water from the pool's edge. They can be installed in any pool, regardless of its shape or size, and create a dramatic visual effect that instantly transforms your pool into a luxurious oasis. With the ability to shoot water up to 10 feet in the air, these jets create a mesmerizing and calming sound as they hit the surface of the pool.
But it's not just about aesthetics; pool deck jets also have practical benefits that make them a must-have for any backyard pool.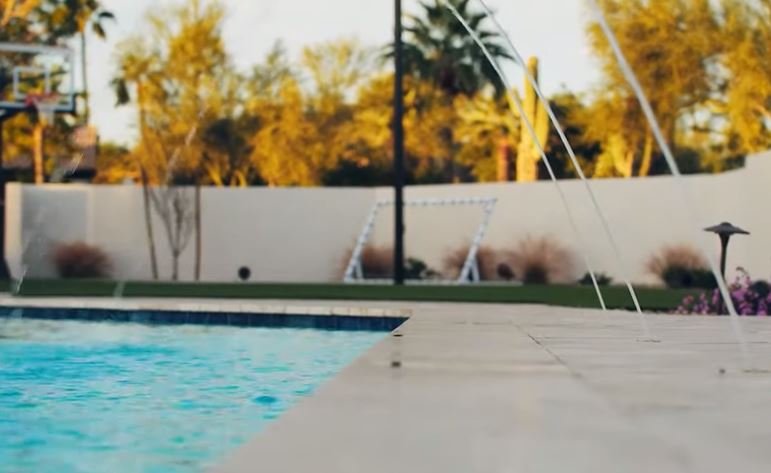 Before You Buy:
Please note that while pool deck jets are a fantastic addition to any pool, there are a few things you should consider before making your purchase. Some people have reported that their jets do not spray high enough. So, make sure you have the side slot turned closed or to your liking and that your pump is running at a decent speed. Also, you have to make sure that the pool deck jets are installed correctly and level with your pool's waterline. This will ensure that the water sprays evenly and at the desired height.
Wind is another factor to consider when installing pool deck jets. If your pool area tends to be windy, it may cause the water from the jets to spray in uncontrolled directions. This can lead to a wet and slippery pool deck which can be dangerous for those using it.
Best Pool Deck Jets:
There are very few options available in the market for pool deck jets, but that doesn't mean you have to settle for less. Here are some of the best pool deck jets that will take your pool experience to the next level:
ARC Waterfall Deck Jets by Custom Install Parts:
These deck jets are a popular choice among pool owners due to their sleek and modern design. They come with adjustable swivel nozzles that can rotate up to 360 degrees, allowing you to direct the water in any direction you desire. Plus, they are fully customizable, meaning you can adjust the height and distance of the water arcs for a personalized touch.
Magic Pool Fountain with Multicolor LED:
Multicolor LED light
Easy to install
Affordable
Limited color options for replacement bulbs
If you want to add lights and fountain features to your pool jets, then this is the perfect choice for you. With a multicolor LED light and adjustable water spout, this jet will create a mesmerizing light and water show in your pool. You don't need electricity or batteries to operate it, making it a safe and hassle-free option.
Note:The installation of this product on pool jet return fittings can potentially harm pool circulation systems.
CMP Deck Jet Nozzle:
Solid Material
Cost-effective
No additional features
None-Adjustable
For a more budget-friendly option, the CMP Deck Jet Nozzle is a great choice. This product didn't offer any fancy features or lights, but it gets the job done by creating a strong and steady stream of water. With its great material and working ability, it is a solid choice for any pool owner.
Hihitomorrow 3 Hole Pool Brass Deck Jet: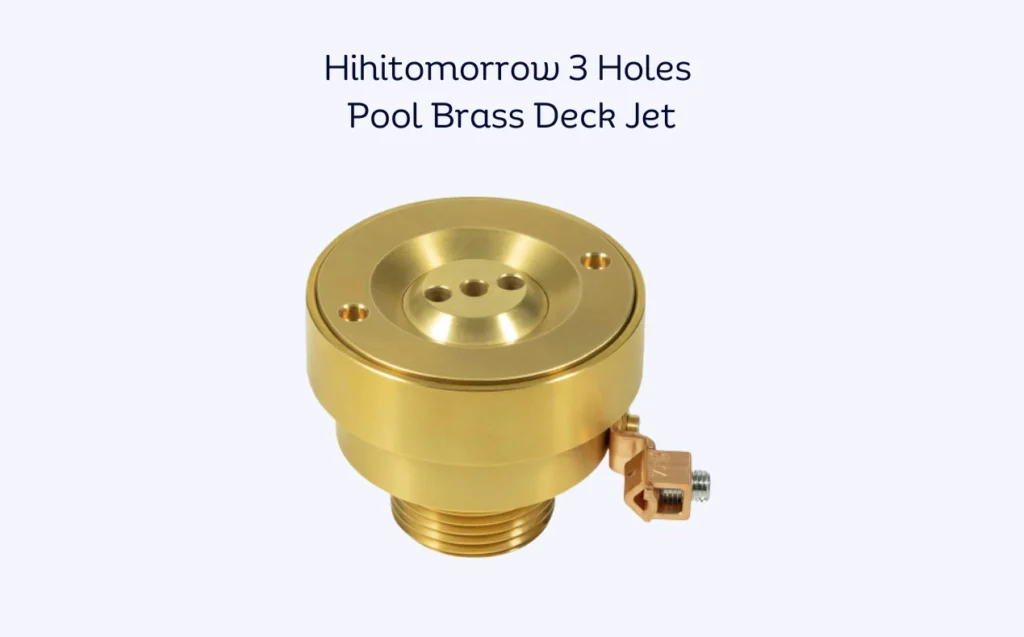 Triple stream water effect
Durable brass construction
Limited color options (only available in brass)
Last but not least, the Hihitomorrow 3 Hole Pool Brass Deck Jet is another great option for pool owners looking for a durable and efficient deck jet. Its three-hole design creates a triple stream of water, adding an extra touch of luxury to your pool. Plus, its brass construction ensures long-lasting durability.
Final Words:
Whatever your budget or aesthetic preference may be, pool deck jets are a must-have for any backyard pool. Whether you want a sleek and modern look or a multi-sensory experience with lights and water shows, there is a deck jet option out there for you. So go ahead and add this luxurious feature to your pool today, and take your pool experience to the next level!